---
Professor Leslie S. Smith: Home Page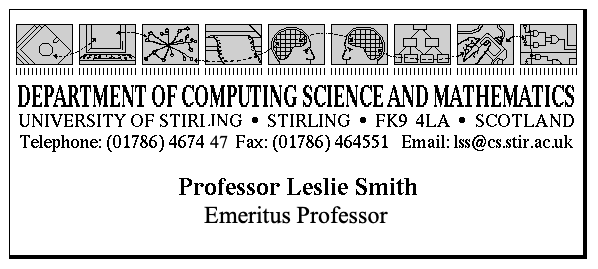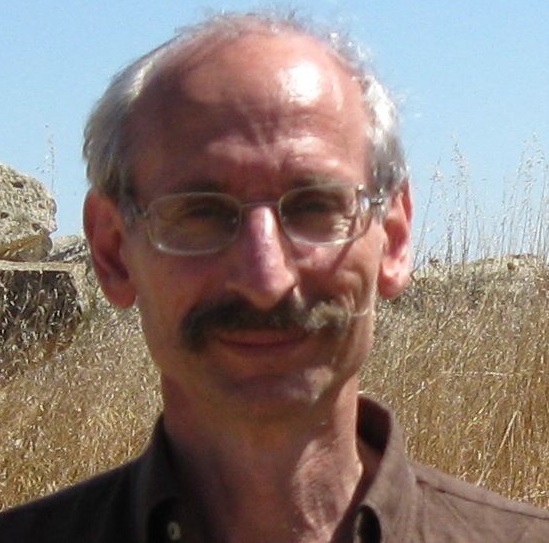 I recently stood down (on 30 November 2013) as Head of this Division, and am now plain Professor, getting back more deeply into research.
I am Research Co-ordinator for the Division of Computing Science and Mathematics, and a member of the Cognitive Computation (CogComp) Research Group here. My own primary interests are in early auditory processing, spike-based computing and the interconnection of real (cultured) neurons and electronics. I am co-ordinator of the UK Neuroinformatics Node which is the UK Node of the INCF and chair of the UKCRC Grand Challenge GC-5 Architecture of the Brain and Mind.
Teaching Home page
In Autumn semester, 2014-15, I teach on
I have previously taught on many courses, and set up and organised the Digital media (DGM901) module (now defunct).
I am also involved with recruitment of students for our courses.
Personal
Yes, I am a person with other interests too. I have a wife and family, and play jazz/blues/folk piano, though I'm not currently a member of any specific band.
---
Last updated: Thursday, 03-Dec-2015 09:47:54 GMT

If you have any difficulties accessing this page, or you have any queries/suggestions arising from this page, please email:
Prof Leslie S Smith (lss(nospam_please)@cs.stir.ac.uk)