---
Professor Leslie S. Smith: Home Page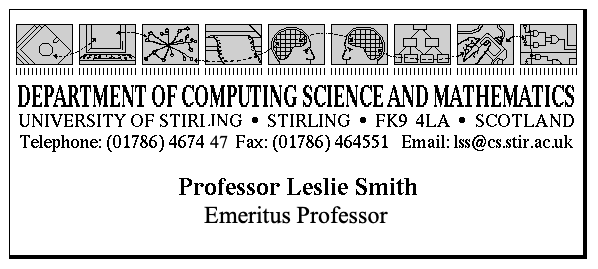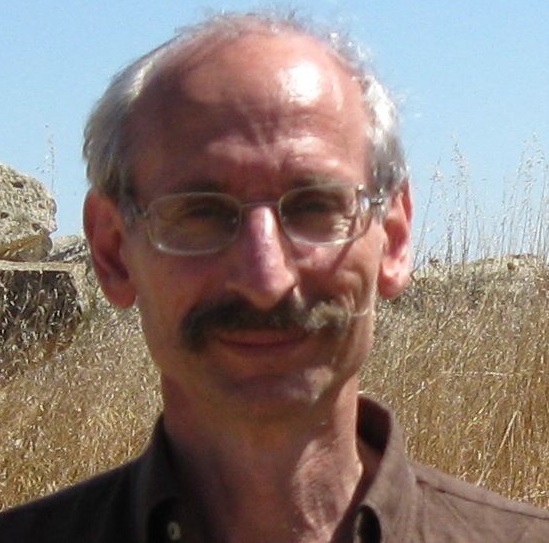 I recently stood down (on 30 November 2013) as Head of this Division, and am now getting back more deeply into research. I have a semester's research leave from 1 February 2014 to 31 July 2014.
I will return to being head of the Cognitive Computation (CogComp) Research Group here at the end of my research leave. My own primary interests are in early auditory processing, spike-based computing and the interconnection of real (cultured) neurons and electronics. I am co-ordinator of the UK Neuroinformatics Node which is the UK Node of the INCF and chair of the UKCRC Grand Challenge GC-5 Architecture of the Brain and Mind.
Teaching Home page
In Autumn semester, 2013-4, I taught on
CSC9A1, 1st semester Computing, entitled Introduction to Computing Science
I have previously taught on many courses, and set up and organised the Digital media (DGM901) course, which runs in the Spring Semester, but has now been taken over by Communications, Media and Culture.
I am also involved with recruitment of students for our courses.
Personal
Yes, I am a person with other interests too. I have a wife and family, and play jazz/blues/folk piano, though I'm not currently a member of any specific band.
---
Last updated: Tuesday, 20-May-2014 15:16:02 BST

If you have any difficulties accessing this page, or you have any queries/suggestions arising from this page, please email:
Prof Leslie S Smith (lss(nospam_please)@cs.stir.ac.uk)