Le cercle français (Stirling)
French Conversation Group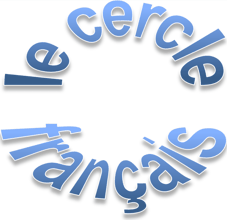 Who are we?
Le cercle français, Stirling, is a group of enthusiasts with an interest in French language and culture. Our members come from a wide area in the Forth Valley region, including Alloa, Bridge of Allan, Dunblane, Falkirk, Fintry, the Hillfoots and Stirling. The group been operating since the 1980s. We are informal and friendly, and always pleased to welcome new members.
Since 2004 we have been affiliated to the Forth Valley u3a. Although members of the group are encouraged to join the u3a, this is not a requirement. It is enough to have an interest in French language and culture.
When do we meet?
In 2023/2024 we will be operating from 8th September to 24th May (with gaps for Christmas and Easter). We meet weekly at the Allan Centre in Bridge of Allan. Meetings are held most Fridays from 12.30PM to 2.00PM. Members normally bring a packed lunch to have from 12.30PM to 12.45PM, when the meeting proper starts.
Besides the organised meetings, you can also come along to an informal conversation session immediately prior to the main meeting. We hold this in the nearby Bridge of Allan Library, on Fridays between 11.30AM and 12.30PM. Members find the informal conversation a useful addition to the more structured main meetings. Indeed, some people attend just the conversation sessions because they cannot always attend the main meetings.
What do we do?
We aim to practise speaking French and to learn more about France and French-speaking regions. Members of the group organise a wide variety of activities in French that are fun and informative. Some examples of what we do are:
games (e.g. 'Who am I?') and puzzles (e.g. crosswords)
quizzes on French life and general knowledge
discussions of news and current affairs
presentations on French art, music, food and culture
talks about travel to French-speaking and other countries
exercises to improve knowledge of French
meals out at reasonably priced restaurants
Is it suitable for complete beginners?
No, you need to be able to get by in French. If you are a complete beginner you should first attend an evening class, or should follow one of several online, broadcast or CD-based courses. If you did French at school or have spent some time in France, you will hopefully find that speaking French comes back to you.
The level is intermediate and there is no formal instruction. You certainly don't need to be fluent. We have a wide range of abilities in French and are quite relaxed. If you get stuck for a word or can't quite say what you want, just use English and someone will help you! The idea, after all, is to improve your working knowledge of French.
How much does it cost?
Membership of the group is free. However, as we use the facilities of the Allan Centre you need to join the Centre (currently £25 per year for concessionary members).
If you decide to join Forth Valley u3a as well, there is a small annual charge for this (payable to Forth Valley u3a).
Can I try the group out?
Yes, feel free to come along to any of our meetings to see if they'll suit you.
If you'd like to contact the group leader, click the email button for Ken Turner at the bottom of this page.
---

Up one level to Ken Turner - General Information

Last Update: 22nd August 2023
URL: https://www.cs.stir.ac.uk/~kjt/general/cercle-francais/cercle-francais.html