Cress Licence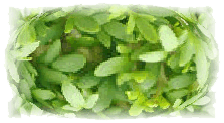 This is not open-source software. The author (Kenneth J. Turner, University of Stirling) retains copyright in it. Nonetheless, the author will normally approve its use by others subject to the following conditions:
The software will be provided for use only within an organisation that accepts this licence. The software may not be distributed outside this organisation.
The software may be used only for purposes of an investigative and non-commercial nature. The software may be used freely for these purposes. Diagrams and code supplied by the author are the property of the author. However, anything additional created by the user (including generated code) is the property of the user.
The software is provided without any warranty or guarantee as to its reliability or fitness for purpose. No responsibility is accepted by the author for direct or indirect consequences of using the software.
Enhancements and corrections to the Cress diagrams and code supplied must be made freely available to the author.
---

Up one level to Cress

Last Update: 1st November 2010
URL: http://www.cs.stir.ac.uk/~kjt/software/graph/cress-licence.html