PhD Studentship Topic
Second Life: Virtual and real world interaction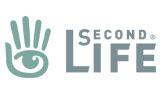 Multiple user virtual worlds such as Second Life (SL), offer an immersive environment where multiple users can interact through avatars. Users roam and interact with other avatars through behaviour and an instant message style communication. Some avatars elect to use voice too. To roam, avatars can walk, swim, fly, use moving objects such as cars, bikes, and even teleport at will.
An exciting aspect of SL is the ability to program in-world objects through a scripting language (Linden* Scripting Language or LSL) that is rather C-like in nature. The emphasis is on a state machine approach to provide behaviour in response to stimuli. There is a limited ability through HTTP and XML-RPC to communicate with external servers and devices. This affects the coordination between in-world objects and real-world devices.
This proposed PhD programme will investigate how environments such as SL can be extended to provide a more powerful link between in-world and real-world experiences. The goal is to use portable devices to interact with in-world objects to allow users that are not in-world to maintain a presence and activity in-world. The desire is to provide a more natural interaction rather than simply use an inadequate small screen as a conventional window.
* Linden Laboratories are the creators of Second Life.